We are a cut-to-order business. In order to prioritize a specific delivery date, select from the calendar above for a $15 fee. All other orders will ship in 1-5 business days.
DESCRIPTION

Arriving with half a dozen garden length High Camp Gardenias, the Muse Vine & Bloom Vase Box features our medium size Signature High Camp hand-painted, weighted glass broad cylinder vase. Offered in black and white; this petit offering is simple and chic, sure to delight with its classic charm. Shipped straight from the farm in our luxury gift box.

Vase dimensions: 4.75" high x 3.75" diameter
WHAT'S IN THE BOX

Half a dozen High Camp Gardenias and our Signature High Camp weighted glass vase. Vase dimensions: 4.75" high x 3.75" diameter
HOW TO LOVE YOUR GARDENIAS

HIGH CAMP GARDENIAS are grown with love and packaged with care in premium, glossy, water-resistant gift boxes to minimize exposure to light and air. Our gardenias are cut to order and sent FedEx priority overnight from our California farms for ultimate freshness. It is normal for gardenias to arrive a bit sleepy and thirsty. Simply snap the tips (like asparagus) and place stems in cool water. Gardenias are nature's most fragrant flowers. Enjoy your gardenias in any casually elegant setting as often as possible. Once you smell the unrivalled aroma you will wonder how you ever lived without them!

BLOOMS

Blooms arrive without leaves or stems and are lovely en masse in bowls and other vessels by placing them face up into 1-2 inches of water. The blooms will open with a few hours and last for 3-4 days, providing a continuous fragrance that is singular to gardenias. Enjoy the beauty of the blooms in one large grouping with room to bloom, or divide them among smaller vessels to spread around your home.

VINE GARDENIAS

Vine gardenias arrive on 8-10 inch stems with tight blooms that blossom over 2-3 days. "Vine gardenias" should be placed in cool water in a clean vessel or vase. Snap tips (like asparagus) for best water absorption and trim leaves that would otherwise be submerged. Within a few hours, the luscious white flowers will enlighten your home.
View full details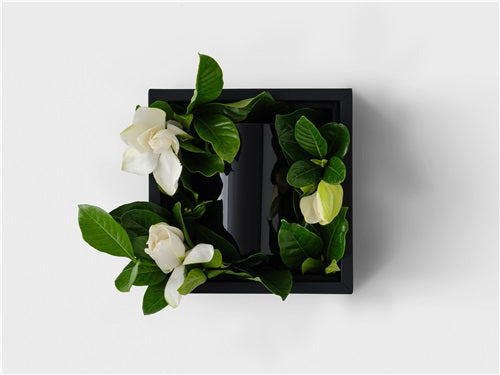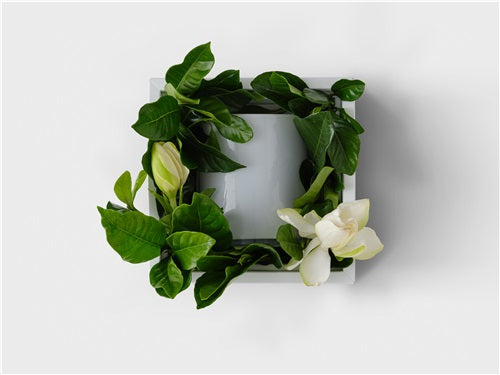 What customers are saying...
It was one of the sweetest, most thoughtful gifts I've ever received. Gardenias are a favorite flower of mine, and I made three arrangements and spread the rest out in little vases in every room. The Magic House smelled like heaven…
Talk about a gift that keeps on giving - these flowers will be a memory I'll never forget.
I love love love my subscription, and love gifting it!! The best gift ever!!!
The most amazing gift my husband has ever given me besides our daughter and his heart.
Your boxes of gardenias are truly one of my favorite gifts to give and receive.
Above and beyond what I expected… Rarely do you get in this age what you are promised and pay for… these are beautiful… my husband said he hasn't seen me this happy in a long time… thank you so much, every time I smell a Gardenia  I shall think of you… Believe me I will order again…
What business has such amazing customer service anymore? I'm a client for life now.
A nuanced, deeply layered journey - not unlike an exceptional wine.