HOW TO LOVE YOUR HIGH CAMP GARDENIAS
High Camp has revolutionized the floral industry, pioneering cut-to-order flowers shipped directly from our farm on the California Coast to your door. Discover how best to care for these rare blooms and find inspiration in the art of arrangement.
BASIC CARE 101
HIGH CAMP GARDENIAS are grown with love and packaged with care in premium, glossy, water-resistant gift boxes to minimize exposure to light and air. Our gardenias are cut to order and sent FedEx priority overnight from our California farms for ultimate freshness. It is normal for gardenias to arrive a bit sleepy and thirsty. Simply snap the tips (like asparagus) and place stems in cool water.
Gardenias are nature's most fragrant flowers. Enjoy your gardenias in any casually elegant setting as often as possible. Once you smell the unrivalled aroma you will wonder how you ever lived without them!
BLOOMS
Blooms arrive without leaves or stems and are lovely en masse in bowls and other vessels by placing them face up into 1-2 inches of water. The blooms will open with a few hours and last for 3-4 days, providing a continuous fragrance that is singular to gardenias. Enjoy the beauty of the blooms in one large grouping with room to bloom, or divide them among smaller vessels to spread around your home.
VINE GARDENIAS
Vine gardenias arrive on 8-10 inch stems with tight blooms that blossom over 2-3 days. "Vine gardenias" should be placed in cool water in a clean vessel or vase. Snap tips (like asparagus) for best water absorption and trim leaves that would otherwise be submerged. Within a few hours, the luscious white flowers will enlighten your home.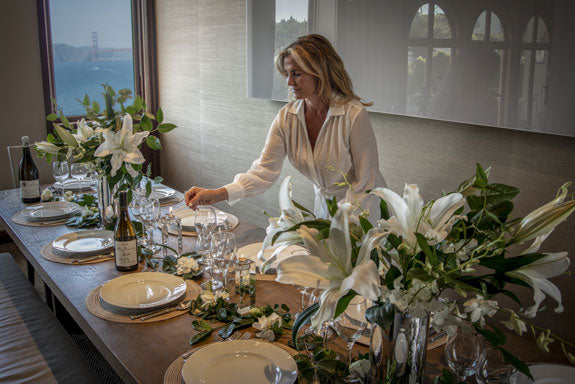 Scatter blooms and greens directly on the table, and leave a bloom on each plate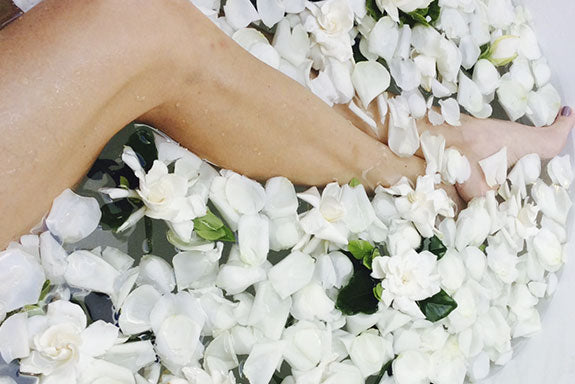 Fill a bath with loose blooms and essential oils or salts.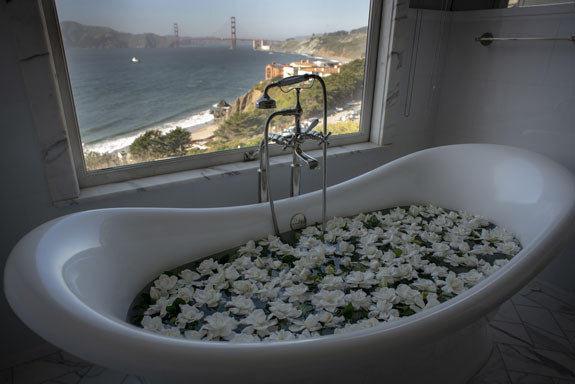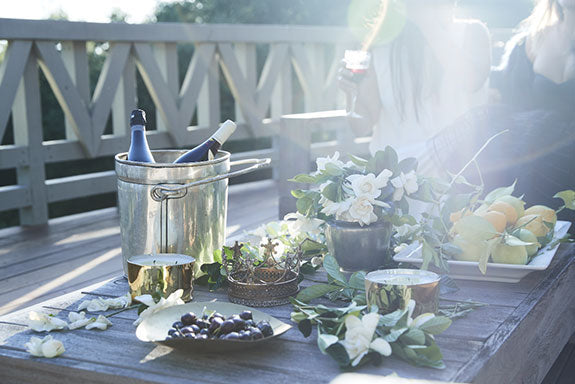 Celebrate an intimate gathering with friends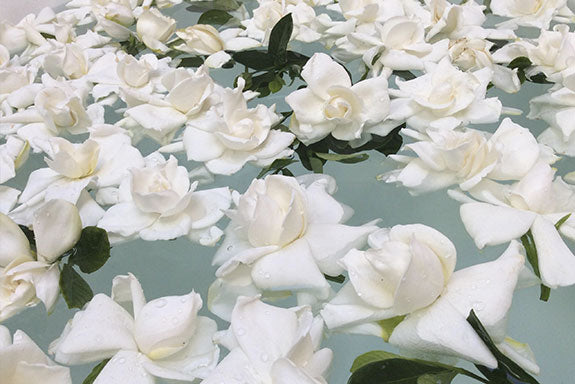 Float in a pool, fountain, across a lake...anywhere you can enjoy.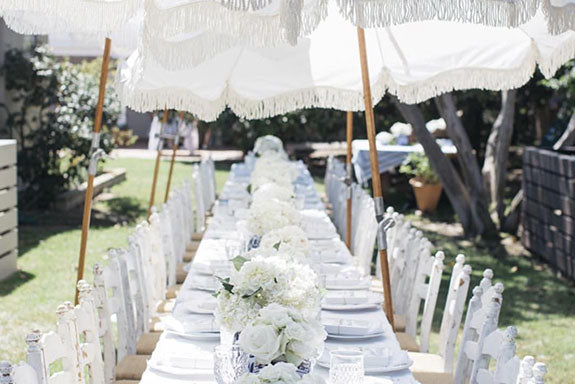 Mix with your favorite white flowers to create an impactful yet simple look.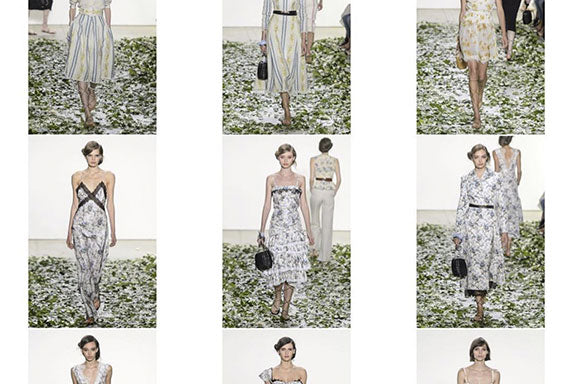 5000 gardenia catwalk installation for NYFW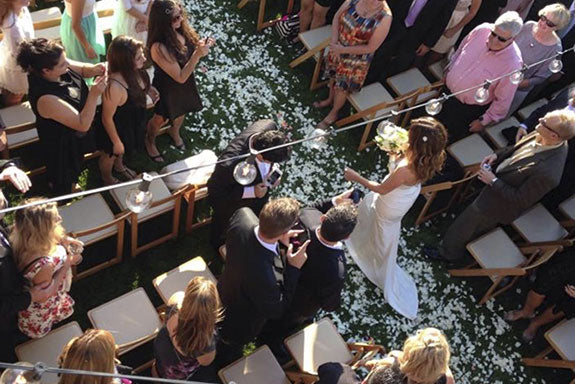 Create the wedding aisle of your dreams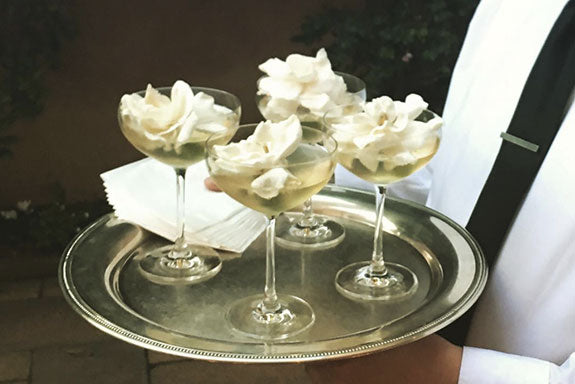 Greet your guests with a champagne cocktail.